Choosing your next mattress is a big decision. After all, you could be living with it for a decade or more. That's why you want to select the best mattress for your sleep style, your budget, and even the size of your bedroom.
Before making any final decisions, you'll want to make sure your new mattress is perfect. Let's explore the key considerations you should make before finalizing your mattress purchase.
Step 1: Choose your mattress type
The first thing you need to do before buying a new mattress is to determine which type of mattress is right for you. There are four main mattress types: innerspring mattresses, memory foam mattresses, latex foam mattresses, and hybrid mattresses.
Each mattress type has individual features and is ideal for a variety of different sleepers. For example, if you're on a budget, you may want to consider an innerspring mattress since it's the least expensive option. If you sleep with a partner who moves around during the night, meanwhile, you may like a hybrid mattress because the foam comfort layers provide excellent motion isolation.
We put together the following chart to help you decide which mattress type is best for your sleeping habits, budget, and more.
| Comparison | Innerspring Mattresses | Memory Foam Mattresses | Latex Mattresses | Hybrid Mattresses |
| --- | --- | --- | --- | --- |
| Price (Queen) | $500-$1,800 | $800-$2,500 | $1,300-$3,000 | $500-$2,700 |
| Lifespan | 6-8 years | 10 years | 15 years | 8-10 years |
| Firmness Levels | Medium-firm to extra-firm | Soft to medium-firm | Soft to firm | Medium to firm |
| Motion Transfer | High | Low | High | Low |
| Edge Support | High | Low | Low | High |
| Best Sleeping Position | Back sleepers, stomach sleepers | Back sleepers, side sleepers | Back sleepers, side sleepers, stomach sleepers | Back sleepers, side sleepers, stomach sleepers |
Innerspring mattresses
A traditional
innerspring mattress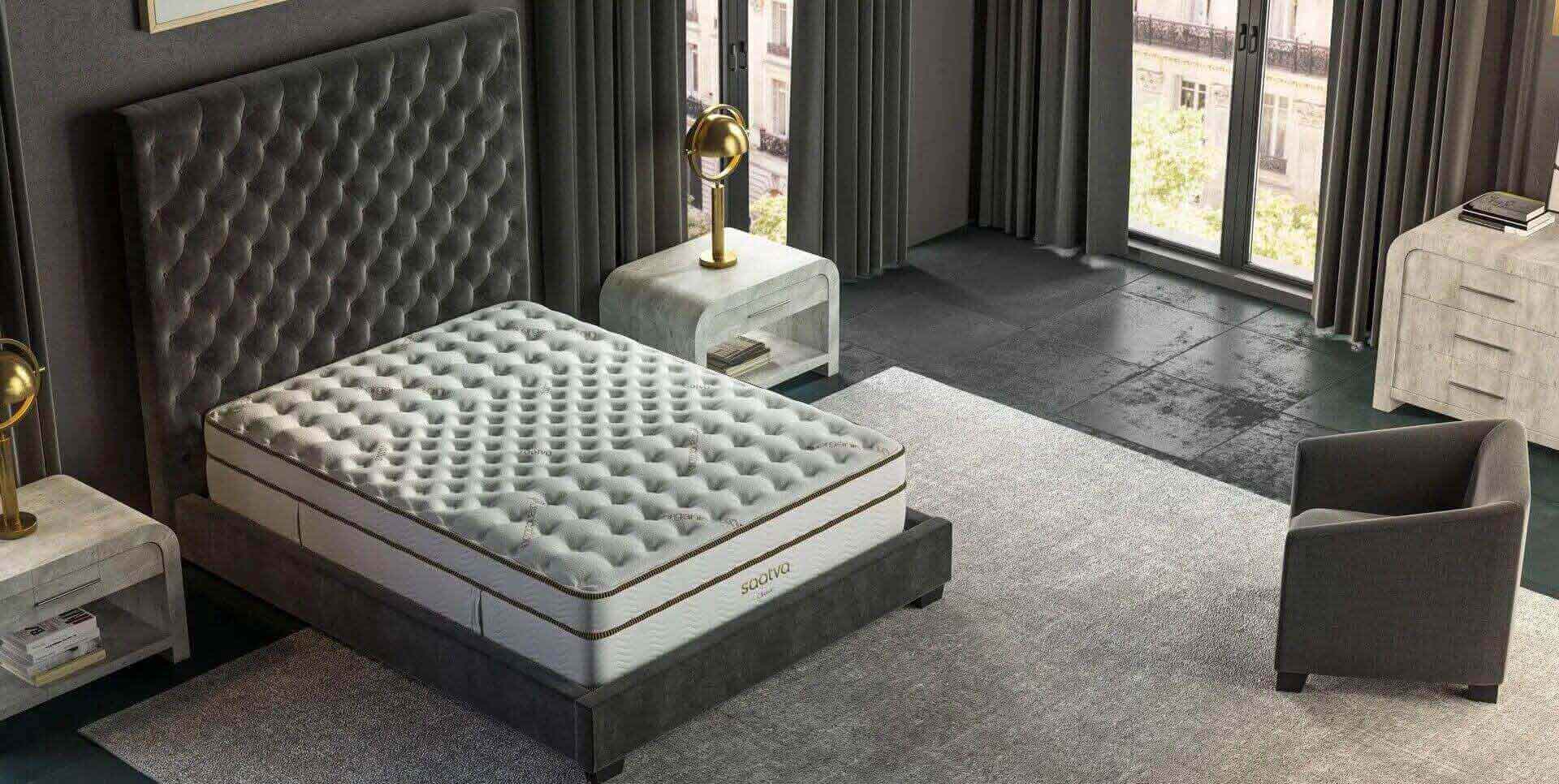 Saatva Classic
America's best-selling online luxury innerspring

is one of the most common mattress types on the market and has that classic springy feel. It's constructed with a steel coil support system for additional support and a small, padded foam layer for comfort.
The coil type used in an innerspring mattress is responsible for how firm the mattress feels. Pocketed coils are the best option because they come in a range of firmness levels and are good at isolating motion.
It's best not to worry about coil count, though. A higher number of coils used to be associated with better-quality mattresses, but that's not true today. The materials and type of coils are a much better indicator of quality.
Innerspring mattresses are incredibly breathable, thanks to the airflow between the coils. This makes them a great option for hot sleepers. Because they range from medium-firm to extra-firm, innerspring beds are best for back sleepers and stomach sleepers who need extra support. Keep in mind they don't offer a ton of pressure relief or lower back pain relief, so they may not be ideal for side sleepers or those who suffer from back pain regularly.
Memory foam mattresses
A traditional
memory foam mattress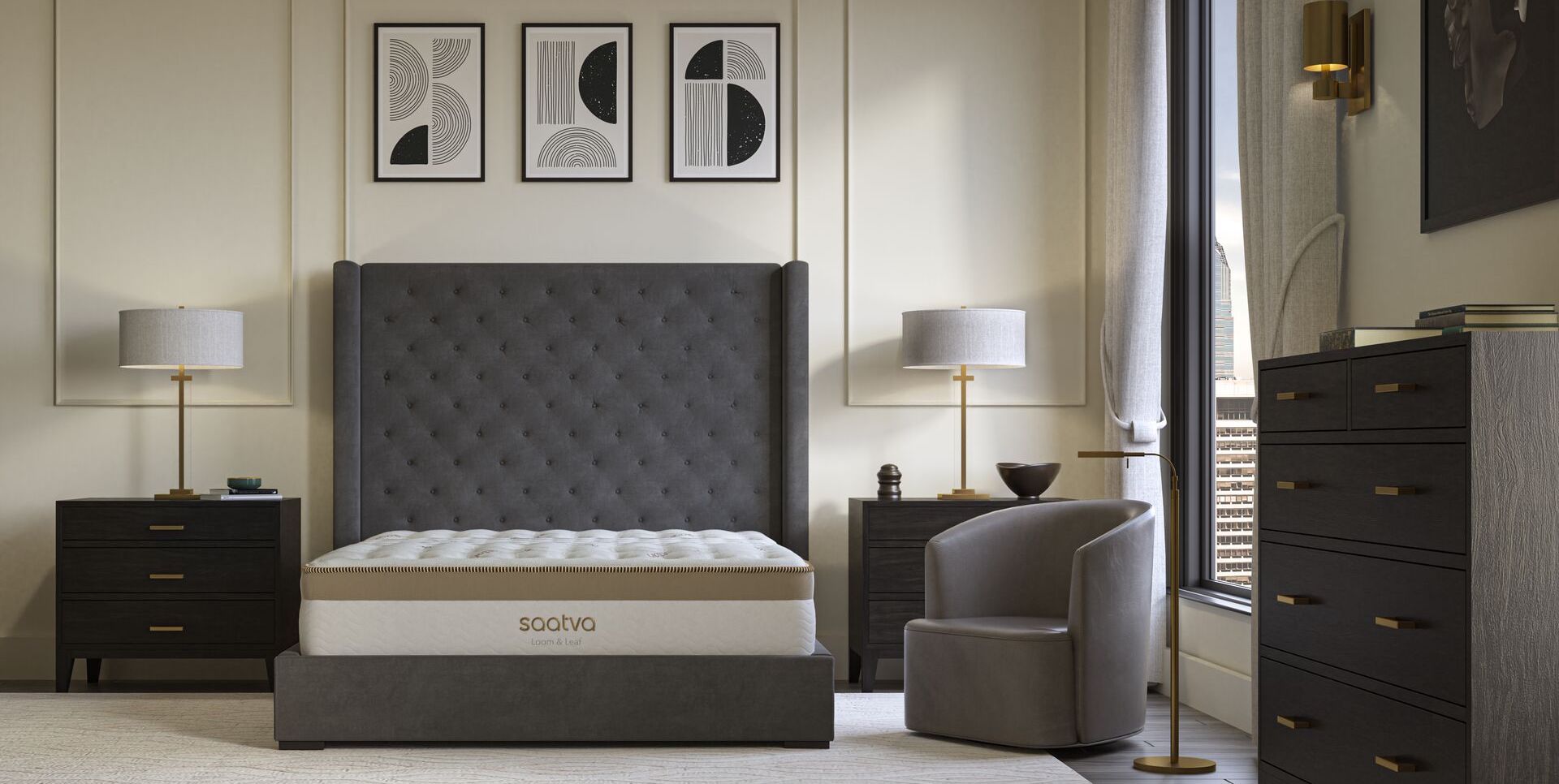 Loom and Leaf
Our ultra-premium 5-lb memory foam mattress for a body-hugging feel
 is made from viscoelastic foam, a type of high-density polyurethane foam. Memory foam's distinguishing feature is that it softens to body heat and pressure, which gives it a plush, body-hugging feel. Most memory foam mattresses aren't made entirely of memory foam, as they'd be so soft you'd sink too deeply into the bed. Instead, they're constructed with layers of foam in varying thicknesses and densities for comfort and support. 
Overall, memory foam mattresses are durable and supportive for most sleep styles. Memory foam is an especially great choice for side sleepers and back sleepers who crave cradling, cushioning support. But because it molds to your body and can sleep warm, memory foam may not be that comfortable for stomach sleepers, who need firm support and breathability while lying facedown.
Traditional memory foam tends to trap body heat, so if you're a hot sleeper you may want to avoid this mattress type. However, there are gel memory foam mattresses on the market that help increase temperature regulation if you're interested in this mattress type.
Latex mattresses
A true
latex mattress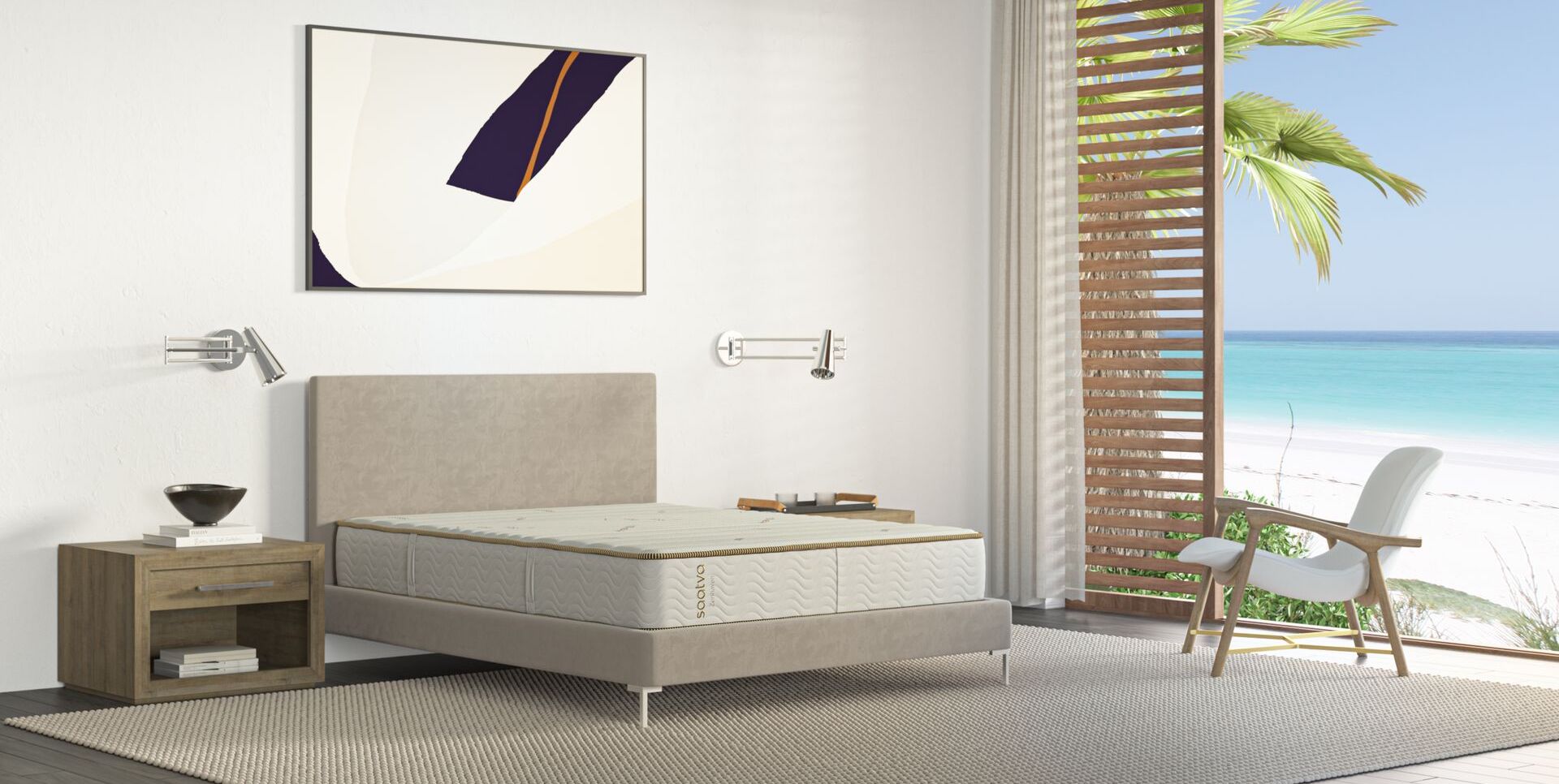 Zenhaven
Our dual-sided organic natural latex mattress for buoyant, pressure-relieving comfort
is made from 100% natural latex derived from the sap of a rubber tree. Natural latex foam is eco-friendly and hypoallergenic, with a soft, responsive feel. Synthetic latex mattresses exist as well, but they're not nearly as eco-friendly or durable.
A quality mattress made with natural latex is a great option for back sleepers, side sleepers, and stomach sleepers. It provides excellent pressure relief and helps keep the spine in neutral alignment throughout the night.
Latex foam is more durable and high-density than memory foam, offering a unique level of support. This type of foam also has better breathability compared to memory foam. It doesn't trap body heat and offers better temperature regulation while remaining soft and plush.
Hybrid mattresses
A
hybrid mattress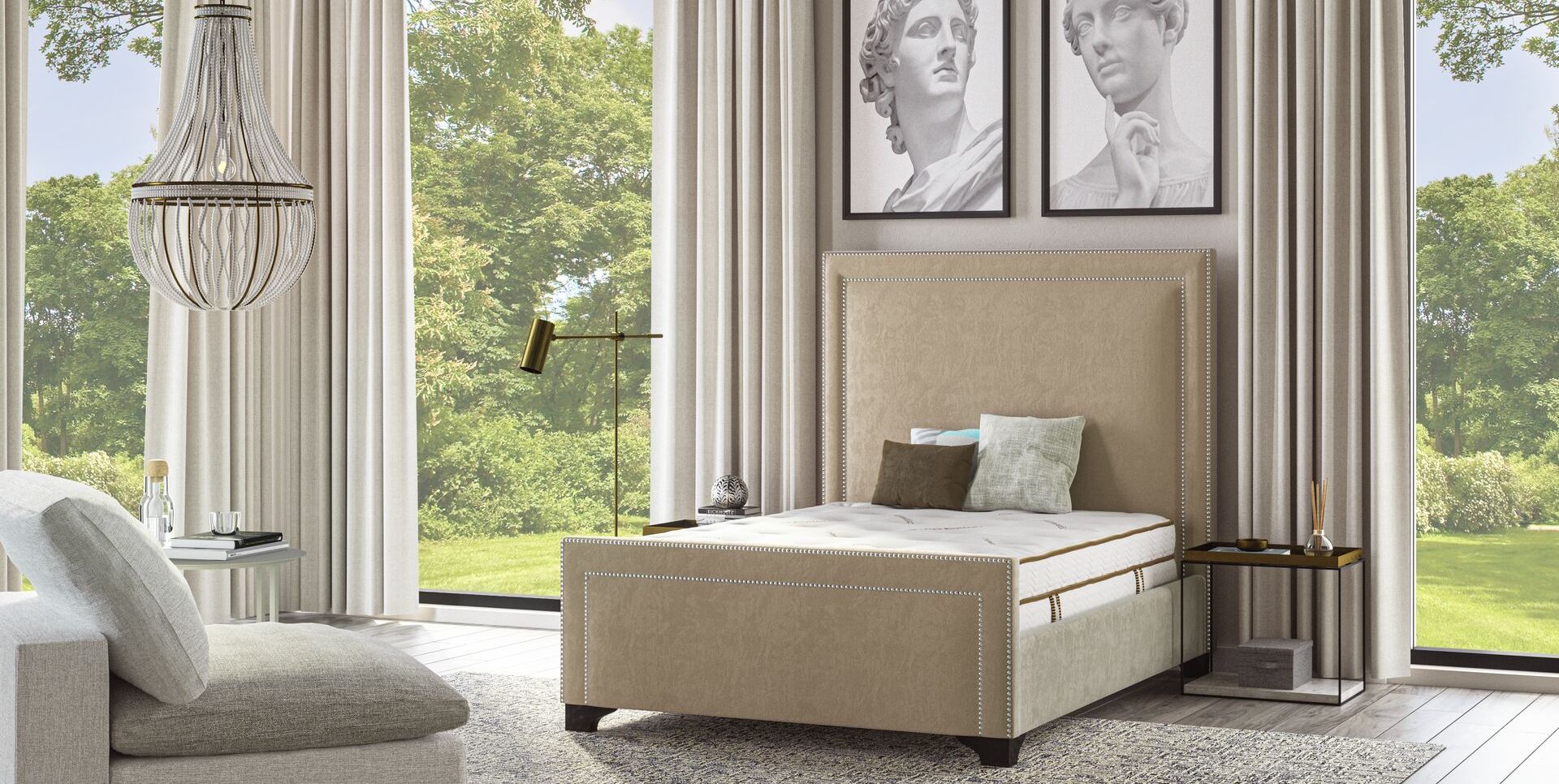 Latex Hybrid
Our hand-tufted, organic natural latex hybrid innerspring for buoyant, cooling comfort
is a combination of innerspring and memory foam. It features a pocketed coil system for support, which is topped with multiple layers of foam for comfort.
Hybrid mattresses are generally considered good for all sleeping positions because they offer increased support and body contouring for pressure relief. Combination sleepers, in particular, will benefit from a hybrid mattress because it offers full-body support no matter how many times you change positions during the night.
Many hybrid mattresses also contain cooling materials, like gel or graphite, to increase breathability. This means they're also a good option for hot sleepers.
Step 2: Decide on your ideal firmness level
After selecting a mattress type, it's time to figure out which firmness level is right for you. Most mattresses come in a range of firmness levels, from soft (also called plush) to medium-firm to firm. While there's no universal measure of mattress firmness, most companies use a scale of 1 to 10, with 1 being the softest and 10 being the firmest.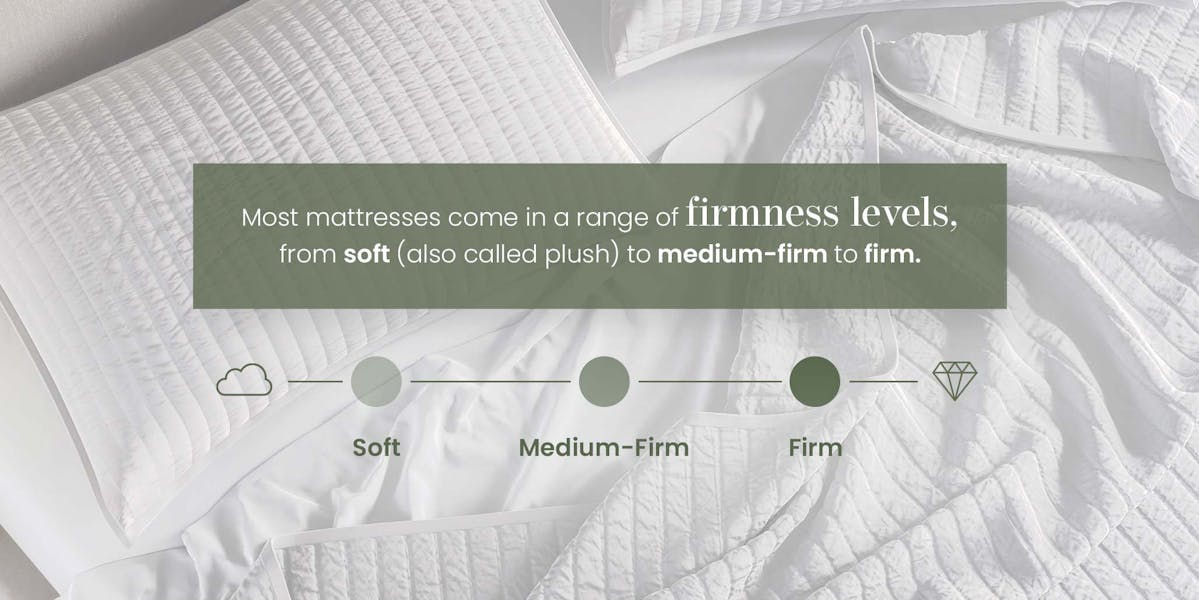 A soft mattress (typically a 3-4 on the comfort scale) is great for side sleepers because it conforms to your joints and spine to provide cushion and support for pressure points in contact with the mattress. Memory foam and latex foam mattresses usually fall into this category.
A medium mattress (a true 5 on the comfort scale) is the universal mattress firmness. It's supportive enough for all sleep positions, and you can usually find any mattress type with this firmness level.
A medium-firm mattress (typically a 6-7 on the comfort scale) is ideal for back and side sleepers. It provides enough support while still remaining comfortable and plush. Both hybrid and innerspring mattresses usually fall into this category.
A firm to extra-firm mattress (typically 8+ on the comfort scale) is the best choice for stomach sleepers. A firm sleep surface will help your body maintain the best possible alignment while lying facedown. You can find innerspring, hybrid, and latex mattresses in this category.
Body type and body weight can also affect your choice of mattress firmness. People with larger body types and higher body weights will benefit from the extra support of a firm or extra-firm mattress.
Step 3: Select the right mattress size
This might seem like an obvious one, but even here you have more choices than you might think. Do you sleep alone? With a partner? How about pets or children? These should all factor into the mattress size you choose.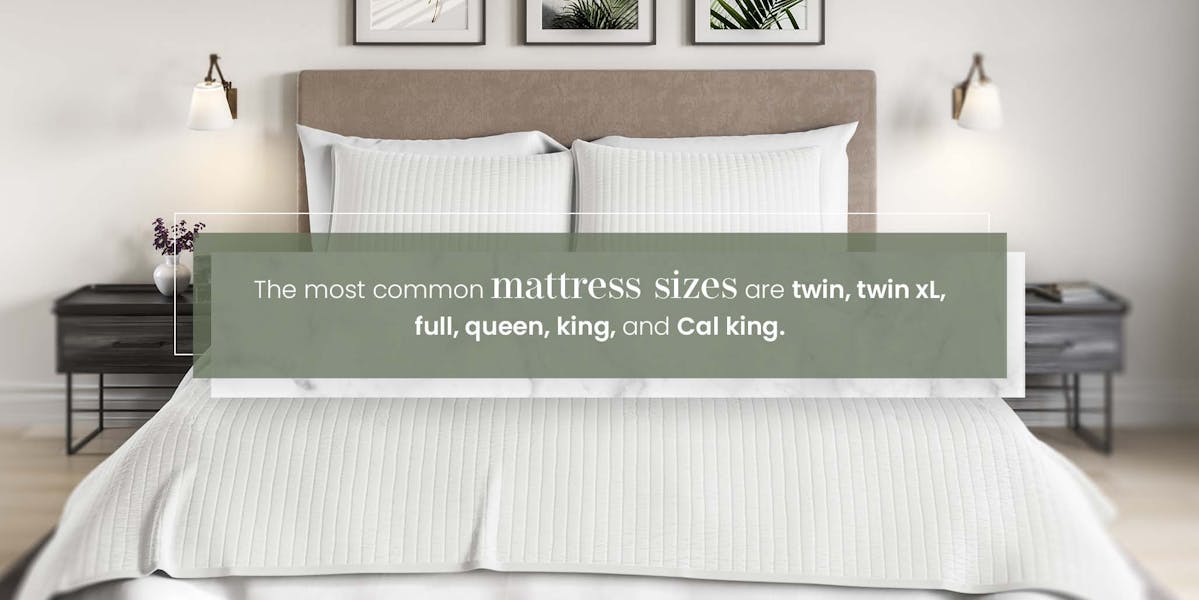 Twin and twin XL mattresses are great for single sleepers with a smaller bedroom size. They also work well for children and teenagers.
Full mattresses (also known as double beds) work well for single adults with a small bedroom or older teens who want more space.
Queen-size mattresses work well for single adults or couples with a smaller bedroom space. There's enough room for two, but it can feel cramped at times.
King-size mattresses are great for couples with a larger bedroom size. There's enough room to comfortably fit two adults. If you still feel like you need more space than a king-size bed, you can also opt for the luxurious California king.
Want to learn more about selecting the right mattress size? Read our article on how to find the right mattress size for you.
Step 4: Decide on a mattress base
Every mattress needs a base, whether that's a standard frame and foundation or an adjustable one. The right support will keep a mattress from sagging, raise it to a comfortable height, and help prolong its life.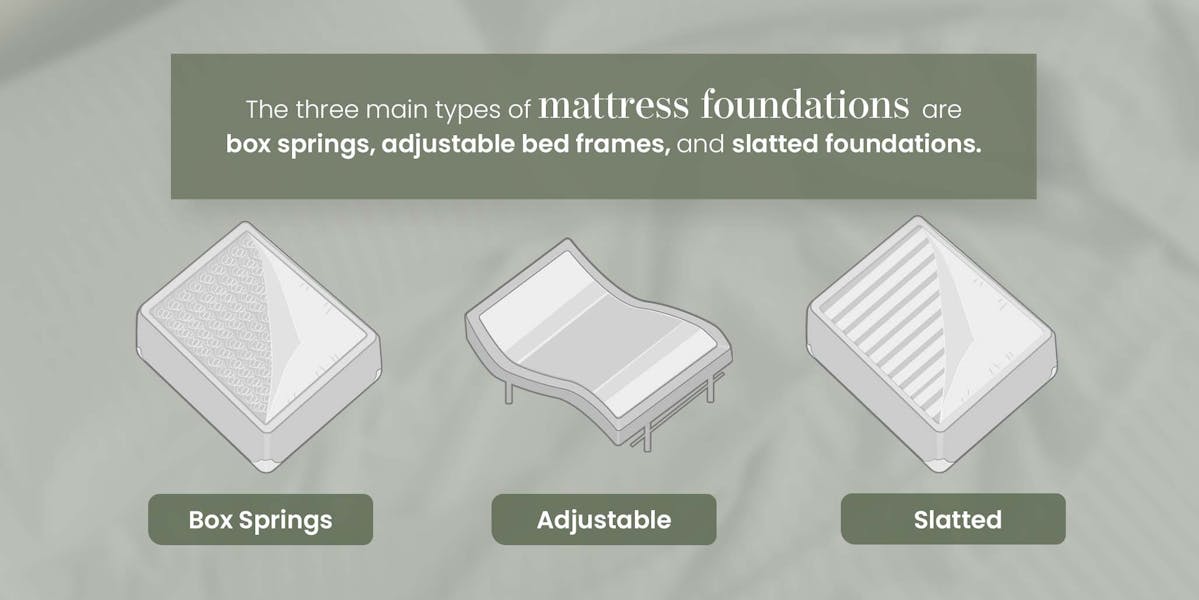 The three main types of mattress bases include:
Box springs: These are solid bases in the shape of a rectangle that sit at the bottom of your mattress. They offer support, increase durability, and work well with basic metal frames. These mattress foundations can work well with any mattress type.
Adjustable bed frames: These are bed frames that can adjust both the headrest and footrest of your bed. They are best used with latex or memory foam mattresses and can offer a personalized sleeping experience.
Slatted foundations: These foundations have metal or wood slats that run across the bottom of the frame to support your mattress. These bed frames work best with innerspring and hybrid mattresses. All-foam mattresses may start sagging if used with a slatted bed foundation.
Step 5: Read the fine print
A mattress is what's called a "considered purchase," which means people do their research before buying. You'll be investing a fair amount of money and time in the process—and likely living with your choice for a decade or more—so it pays to know what else you're getting in terms of ongoing customer service and fine-print policies.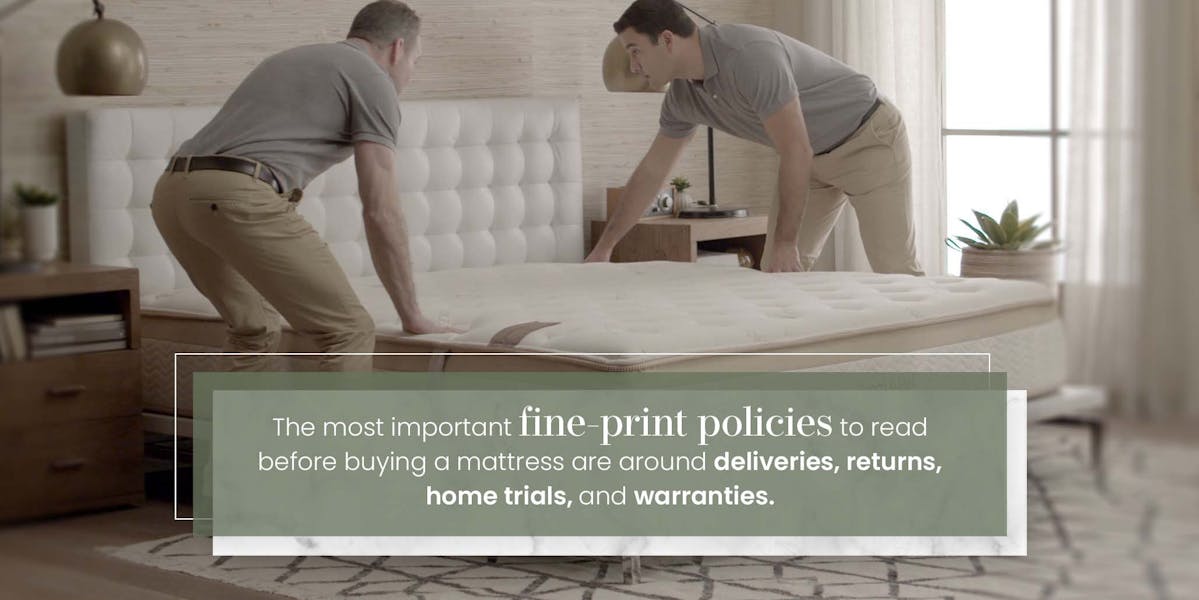 Many mattress companies will offer warranties and sleep trials along with a standard mattress purchase. Sleep trial periods are particularly useful because you can try out the mattress for a certain number of nights before making the final decision on your purchase.
You should also become well-versed in your mattress retailer's return policy in case you run into any issues along the way.
Frequently asked questions
After I buy a new bed, what should I do with my old mattress?
There are a few ways to recycle or donate your old mattress after you've bought a new bed. So long as your current mattress is still in good condition, consider taking it to a thrift store, charity, or shelter so it goes to someone in need. There are also numerous programs available to help with recycling your old mattress throughout the United States.
Can my mattress help reduce back pain?
Your mattress can help reduce back pain, depending on your sleep position. It's important to choose a mattress type and firmness level based on your sleeping style to help support your pressure points. Medium-firm mattresses are a good option for a variety of sleep positions.
Should I buy a mattress in person or online?
Mattress stores will often increase the prices of their products to help with the cost of running a brick-and-mortar store. You may also feel pressured by a salesperson to buy something right away while mattress shopping in a store. Buying a mattress online allows you to do your own research on what type of mattress is best for you, and you'll have more options to choose from this way. (Here's how to buy a mattress without trying it first.)
Find your perfect Saatva mattress with our online mattress quiz
Finding the right mattress for your personal sleep style is key to getting an optimal amount of deep sleep. When it comes to buying a new mattress, it's important to think through mattress types, firmness levels, sizes, and foundations so you can find the setup that best suits your needs.
Saatva has a large selection of high-quality mattresses to satisfy every sleep style. Take our online mattress quiz to find out which of our mattresses is the perfect match for you. All of our mattresses come with a 365-night home trial so you can try one out before deciding if it's right for you. We also offer free white-glove delivery with every mattress order, meaning we'll deliver your mattress directly to the room of your choice.